This is a meme hosted by
Tynga at Tynga Reviews
and is to haul all the books we have got this week, whether bought physical or e-book, whether for review,from the library, won in a giveaway as a prize or even borrows from a friend. With this you can supply your link and then see what everyone else has bought. This is the link for this weeks collection
'Stacking the Shelves 25'
, my numbers are slightly behind :) ) The meme starts on a Saturday, but you can join all week. So this is my haul;
Update; Normally on a 'STS' post, i would do an update here saying 'this week' and just document anything that had happened. However, i have not done an STS post since August! I have not bought any books since then, i have received books for review, but due to my blogging and reading funk, i just didn't post. So, i am back now with some new books i have received, which are for my birthday!! Hence birthday edition, lol. It was a special reason to get back into this. My birthday was in the first week of October so i should have posted this last week, oops.
Birthday pressie books
(with some added toffee popcorn chocolate-yummy!)
Bought myself-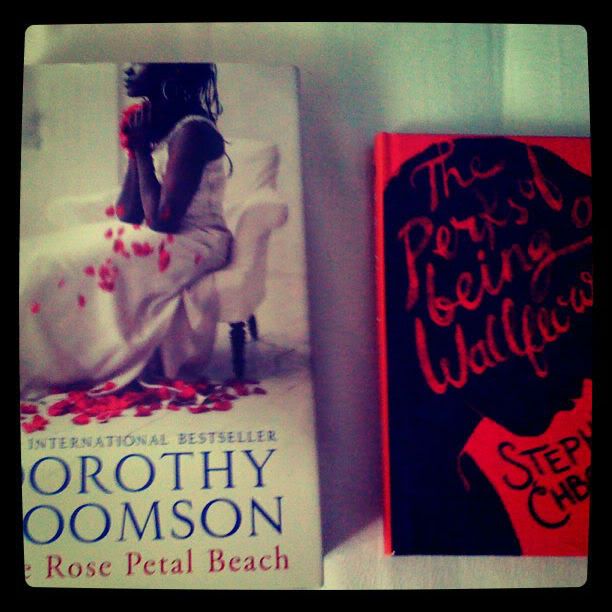 What did everyone else get this week?